Located at 1-25 & Crossroads Blvd, Loveland, CO, 80538
Evening Sessions and Video Sessions, are available!
INDIVIDUALS | COUPLES | TEENS | FAMILIES | PROFESSIONALS
Nominated #1 Therapist of the Year!
CALL KIM: 970-590-5900
Kimberley K. Harris | LPC, LMFT, ASAAMFT
Chat Now! - Free & Fast Consult.
Adolescent Counseling Loveland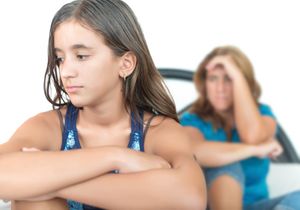 HELPING ADOLESCENTS DURING TEENAGE YEARS
Today's teenagers are under a tremendous amount of stress and they often feel silenced by their many social and family pressures. If your child has been acting out in a negative way, it could be very beneficial to sign them up for therapy. While it's common for teens to feel shy about going to a therapist or psychologist, speaking to a third party can help them to honestly express their feelings and issues. At Back on Track Counseling in Loveland, our professional therapist has helped hundreds of teens deal with depression, anxiety, perfectionism, and stress management, among others. If you're interested in signing your child up for therapy, contact us today!
Adolescent and Teen Counseling in Loveland
Instead of working with your child solely to help them, Kim works from the premise of forming a real relationship with you. She knows that she's not the parent or a teacher, but a guide through the struggles that life presents. Your child is fighting with real problems, and in order to help them find real results, Kim will treat your child as an equal, working with them in a straightforward, casual, and non-judgmental atmosphere. With Kim by your child's side, they are never alone.
She goes out of her way to be available to your teenager whenever they need it. All it takes is a call or even a text and Kim is there, working with them to find positive solutions to anything life may throw at them, including, but not limited to:
Peer problems
Rebellion
Behavior
Academic performance
Depression treatment
Life choices
Sexuality
Family issues
Self-esteem
Anxiety
Future planning
Bullying
College preparation
Codependent relationships
Perfectionism
Self-harm behaviors
Trauma
Addiction
Help your teen transition into the world of adulthood with a drive and passion for life in a way that will be fulfilling and enriching. When you sign your teen up for therapy, your child will be able to achieve their goals and become the person that they want to be, as well as being a child you are proud of.
SCHEDULE A FREE CONSULTATION
FILL OUT THE FORM BELOW AND KIM WILL BE IN TOUCH SHORTLY OR CALL 970-590-5900 FOR A FREE & FAST PHONE CHAT.
I work hard to make every patient feel comfortable. In this way, my office manner is informal and directive, so we can have a collaborative relationship and work together as partners. Make the change you need and call me today!
One of the only licensed therapists in Northern Colorado who is certified for both family and marriage counseling, my experience and knowledge can open doors to fresh new starts like you could only dream about. Call now!
I understand the hesitations you may face and the questions you have. Is it worth it? Will it work? My short answer is: there's only one way to find out. Call me today and you will see that we can find a brand new start today!