Located at 1-25 & Crossroads Blvd, Loveland, CO, 80538
Evening Sessions and Video Sessions, are available!
INDIVIDUALS | COUPLES | TEENS | FAMILIES | PROFESSIONALS
Nominated #1 Therapist of the Year!
CALL KIM: 970-590-5900
Kimberley K. Harris | LPC, LMFT, ASAAMFT
Chat Now! - Free & Fast Consult.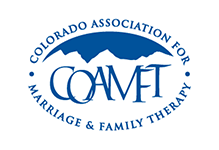 COAMFT Nominated #1 Therapist Of The Year, 2016
A COMPASSIONATE COUNSELOR
Helping you reach the other side of change with honor, respect and a confidence that will give you a fresh start to a new life, contact Kim today and receive a free, fast, phone consultation.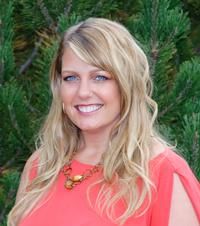 Get To Know Kim
Kim has been passionate about helping people for as long as she can remember, and this passion was fully actualized when she began her first counseling session with her first client. Dedicated to real communication, listening not just to answer, but to really understand, she saw the transformation that a real, constructive and effective relationship between a client and a mental health counselor could bring, and that transformation provided a hope for each person that carries her through every day.
She understands that change requires patience, determination and real effort with a collaborative partner who is ready to help you work through the difficult times and pull you up when you fall down. While many therapists leave their practices after a couple years, Kim stays in individual and relationship counseling because she finds true joy in doing what she does, and she has a hope for people that drives her to do the best that she can with every session.
She is known for having high enthusiasm and a warm, non-judgmental nature. She utilizes a grounded approach and develop realistic strategies for change. She has a talent for breaking complex, overwhelming concepts into simple language that is not only easy to see and understand, but actually makes it seem approachable and exciting! Kim believes that everyone wants to feel good about themselves and be successful in their relationships, they just struggle to find the right tools to create change and manifest the intentions of their heart.
SCHEDULE A FREE CONSULTATION
FILL OUT THE FORM BELOW AND KIM WILL BE IN TOUCH SHORTLY OR CALL 970-590-5900 FOR A FREE & FAST PHONE CHAT.
I work hard to make every patient feel comfortable. In this way, my office manner is informal and directive, so we can have a collaborative relationship and work together as partners. Make the change you need and call me today!
One of the only licensed therapists in Northern Colorado who is certified for both family and marriage counseling, my experience and knowledge can open doors to fresh new starts like you could only dream about. Call now!
I understand the hesitations you may face and the questions you have. Is it worth it? Will it work? My short answer is: there's only one way to find out. Call me today and you will see that we can find a brand new start today!