Located at 1-25 & Crossroads Blvd, Loveland, CO, 80538
Evening Sessions and Video Sessions, are available!
INDIVIDUALS | COUPLES | TEENS | FAMILIES | PROFESSIONALS
Nominated #1 Therapist of the Year!
CALL KIM: 970-590-5900
Kimberley K. Harris | LPC, LMFT, ASAAMFT
Chat Now! - Free & Fast Consult.
PREMARITAL COUNSELING GETS YOU STARTED OFF RIGHT!
Many people think that premarital counseling is only for certain people, but it can be beneficial to all couples. The goal of this type of counseling is to help couples navigate important questions about their lives together. Premarital counseling can help couples to better understand their own motivations for wanting to get married, which may include building a family and increasing their commitment to each other. With the average wedding reaching up above $20,000, you see couples every day willing to invest time, money, and effort into the perfect wedding without thinking about investing in a great marriage. At Back on Track Counseling in Loveland, our certified therapist and relationship counselor has helped hundreds of couples work towards a loving and understanding relationship. To schedule an appointment for premarital counseling, contact Kim today!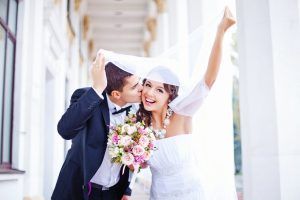 Premarital Counseling Services in Loveland
As a certified marriage counselor, Kim has worked with struggling couples on a daily basis to remedy their relationship. When you schedule a premarital counseling appointment with Back on Track Counseling, you and your loved one will have a nurturing and controlled environment to discuss your issues. From unmet expectations to your individual worries and struggles, Kim will work with you one-on-one to find solutions to the issues you are facing. Whether you have a past that changes how you see your partner, you have worries about the future, or you just want to ensure that your relationship has exactly what it needs to grow, flourish and thrive, premarital counseling can help you get there.
What To Expect From A Premarital Counseling Sessions
Strengthen Communication Skills: If you and your partner have issues when it comes to communication, counseling can help. When you are able to listen and truly hear your partner, you can resolve issues as they arise more effectively.
Discuss Role Expectations: Before you tie the knot, it can be helpful to speak honestly with your loved one about what you expect after marriage. This can apply to jobs, finances, chores, sexual intimacy, and more.
Learn Conflict Resolution Skills: Conflicts can range from simple disagreements like who will walk the dog, to energetic arguments about other issues. When you sign up for premarital counseling, you'll learn effective ways to de-escalate conflict with your loved one.
Even great, strong relationships have room to grow, and premarital counseling can show you how. When you take the time to speak to a counselor, you can transform a good relationship into a strong foundation for the future and prepare for your marriage, not just your wedding. Call Kim today to receive a free, 20-minute consultation!
SCHEDULE A FREE CONSULTATION
FILL OUT THE FORM BELOW AND KIM WILL BE IN TOUCH SHORTLY OR CALL 970-590-5900 FOR A FREE & FAST PHONE CHAT.
I work hard to make every patient feel comfortable. In this way, my office manner is informal and directive, so we can have a collaborative relationship and work together as partners. Make the change you need and call me today!
One of the only licensed therapists in Northern Colorado who is certified for both family and marriage counseling, my experience and knowledge can open doors to fresh new starts like you could only dream about. Call now!
I understand the hesitations you may face and the questions you have. Is it worth it? Will it work? My short answer is: there's only one way to find out. Call me today and you will see that we can find a brand new start today!