Located at 1-25 & Crossroads Blvd, Loveland, CO, 80538
Evening Sessions and Video Sessions, are available!
INDIVIDUALS | COUPLES | TEENS | FAMILIES | PROFESSIONALS
Nominated #1 Therapist of the Year!
CALL KIM: 970-590-5900
Kimberley K. Harris | LPC, LMFT, ASAAMFT
Chat Now! - Free & Fast Consult.
Cognitive Behavioral Therapy
Loveland, CO Counseling And Behavioral Therapy
It's not uncommon in today's day and age for people to really think about their mental health and how it affects their everyday behaviors and habits. Looking into different forms of behavioral therapy can have serious positive, long-lasting effects that can easily influence other areas of a patient's life.
Cognitive behavioral therapy (CBT) from Back on Track Counseling in Loveland, CO is a powerful tool that can help individuals better understand and cope with a wide range of issues. Whether you are struggling with depression, anxiety, or other mental health challenges, CBT can offer numerous benefits. By working with Kim Harris, a licensed nationally certified counselor, patients can identify negative patterns of thinking and behavior that may be contributing to their difficulties, and learn new, healthier ways to respond to challenges.
If you are interested in changing your mental state for the better, behavioral therapy from a professional mental health therapist can be just the resource you need. Learn more about CBT and schedule your in-person or virtual therapy appointment now!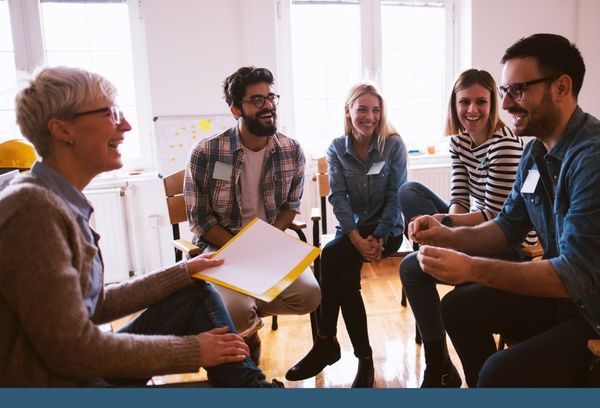 What Is Cognitive Behavioral Therapy
CBT is a modern psychological approach when it comes to Loveland counseling and therapy; it's a form of treatment that's based on the idea that our thoughts, feelings, and behaviors are all interconnected. Through working with a mental health therapist, individuals can identify negative thoughts and behaviors during CBT sessions and work to replace them with positive and healthy ones.
This form of behavioral therapy from Back on Track Counseling is a talk therapy (also known as psychotherapy) approach that aims to teach individuals the tools they need to manage their emotions, improve their relationships, and achieve their long-term goals.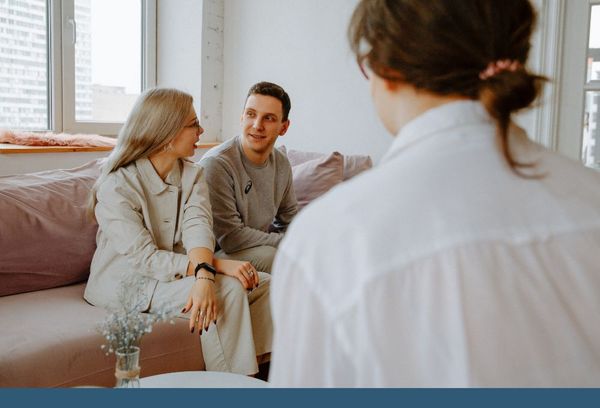 Who Can Benefit From Cognitive Behavioral Therapy?
Behavioral in-person or virtual therapy is designed to help patients work through different mental health concerns and issues.
People who live with different diagnosed conditions every single day — including anxiety, depression, post-traumatic stress disorder (PTSD), and obsessive-compulsive disorder (OCD) — can benefit from speaking to a mental health therapist using this treatment method. However, cognitive behavioral therapy can also be helpful for those who are looking to better understand their own thought processes and learn how to manage their emotions more effectively.
CBT from our Loveland counseling and therapy center can be an effective treatment for everyone: children, teenagers, and adults. It can be tailored to match the unique needs of each individual patient and their particular mental health concern(s), making it an accessible and helpful form of therapy for many people. By partaking in CBT techniques with Kim Harris, patients with mental health conditions can optimize their emotional well-being and lead happier and more fulfilling lives.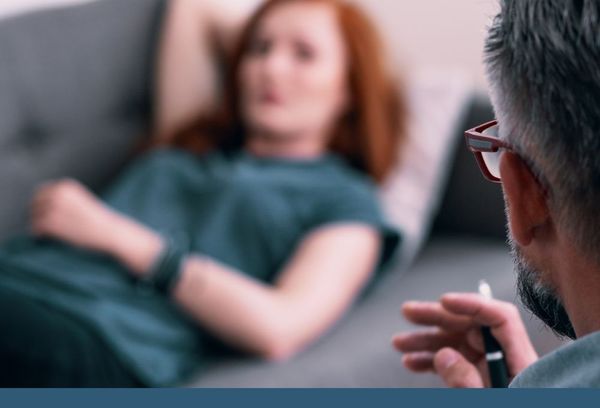 What This Loveland Behavioral Therapy Can Help Treat
Back on Track Counseling's behavioral therapy can help patients work through several personal conflicts or challenges, including:
Symptoms and/or relapses of mental illness (both in addition to and in place of medications)

Various stressful life situations

Relationship conflicts

Grief or loss of a friend or loved one

Various forms of emotional trauma

And more
If you're looking to learn more about yourself, a trained CBT therapist can help you achieve your goals with compassionate, non-judgmental communication.
SCHEDULE WITH BACK ON TRACK COUNSELING NOW
Discover how cognitive behavioral therapy and speaking with a licensed professional counselor like Kim Harris can help you live a more comfortable, stress-free life. Explore all our other Loveland counseling and therapy options and contact us directly with questions!
SCHEDULE A FREE CONSULTATION
FILL OUT THE FORM BELOW AND KIM WILL BE IN TOUCH SHORTLY OR CALL 970-590-5900 FOR A FREE & FAST PHONE CHAT.
I work hard to make every patient feel comfortable. In this way, my office manner is informal and directive, so we can have a collaborative relationship and work together as partners. Make the change you need and call me today!
One of the only licensed therapists in Northern Colorado who is certified for both family and marriage counseling, my experience and knowledge can open doors to fresh new starts like you could only dream about. Call now!
I understand the hesitations you may face and the questions you have. Is it worth it? Will it work? My short answer is: there's only one way to find out. Call me today and you will see that we can find a brand new start today!