Located at 1-25 & Crossroads Blvd, Loveland, CO, 80538
Evening Sessions and Video Sessions, are available!
INDIVIDUALS | COUPLES | TEENS | FAMILIES | PROFESSIONALS
Nominated #1 Therapist of the Year!
CALL KIM: 970-590-5900
Kimberley K. Harris | LPC, LMFT, ASAAMFT
Chat Now! - Free & Fast Consult.
Falling in love and getting married allows you to have your best friend, confidant, and partner by your side — through thick and thin. But for one reason or another, both minor and major conflicts can arise in marriage, and it's important to maintain strong communication during these times.
Marriage counseling can be a beneficial option for couples experiencing different challenges in their relationships. It provides an opportunity for couples to address and overcome conflicts, improve communication, and deepen their connection with each other. Licensed Professional Counselor Kim Harris with Back on Track Counseling can help spouses explore the benefits of marriage therapy and develop strategies for resolving personal conflicts.
Learn more about couples counseling in Loveland and schedule an appointment with us today!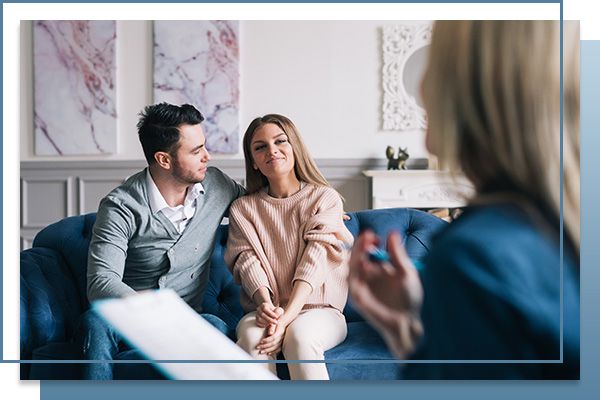 WHAT IS MARRIAGE COUNSELING?
Even the strongest relationships get bumpy. Problems in many marriages are the result of breakdowns in communication. The solution seems simple — speak to your spouse. However, it's often not that easy. This is where the expertise and mediation of a marriage counselor can help.
Marriage therapy and couples counseling in Loveland are forms of therapy designed to provide a safe and supportive environment where partners can explore their issues and talk more effectively with each other. This process can assist couples in building stronger bonds, improving intimacy, and developing healthier relationship patterns. Through active listening, a nationally certified counselor like Kim Harris can provide guidance for spouses to work through their conflicts and establish a strong foundation for a satisfying and fulfilling relationship.
WHAT CAN MARRIAGE THERAPY HELP WITH?
Spouses who struggle with issues like communication breakdowns, infidelity, financial struggles, parenting differences, or other areas of conflict can benefit from marriage counseling. Such issues can cause immense stress, leading to feelings of anger, frustration, and even depression. But relationship counseling can provide a dedicated space to work through these issues. If you are experiencing difficulty in your relationship, or if you want to enhance the connection you share with your partner, marriage counseling could be the right choice for you.
Visit Back on Track Counseling in Loveland for relationship counseling in the following marriage-related areas:
Couples/Marriage Counseling

Premarital Counseling

Unresolved Conflict

Lack of Intimacy
Affairs

Addictions

Codependency

Divorce
Sexual Issues and Enhancement

Other Sexual Difficulties

Second Marriage

Conflict Over Child-Raising
The Hardships of Blended Families

Infidelity

Anger or Disappointment

Substance Abuse
These, of course, are only a few of the potential causes of marriage problems. Regardless of the problems you and your spouse are experiencing, Kim can help with a uniquely designed approach.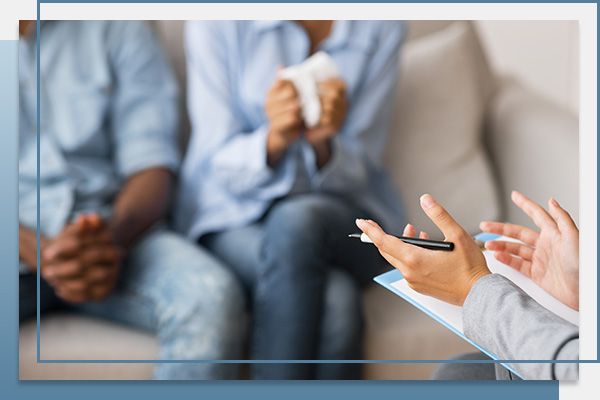 GET YOUR MARRIAGE BACK ON TRACK
Couples counseling in Loveland can help you and your spouse navigate the rough waters of relationship problems. With over 10 years of experience, Kim Harris can provide valuable guidance in reestablishing communication and identifying each parties' grievances.
WHAT YOU CAN EXPECT FROM RELATIONSHIP COUNSELING
Beginning marriage counseling can be intimidating. Couples often don't know what to expect going to their first marriage therapy session, and that is completely natural. But in short, this type of Loveland counseling and therapy involves a therapist who seeks to understand the unique challenges you are facing in your relationship. Sessions are designed to help both partners understand their unique perspectives and develop effective strategies to handle conflicts.
At Back on Track counseling, here are a few things you'll experience when you step into Kim's office:
A safe environment to discuss your relationship concerns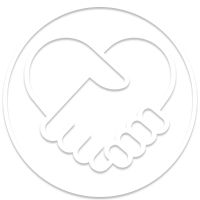 Calm, non-judgmental mediation designed to promote communication without pressure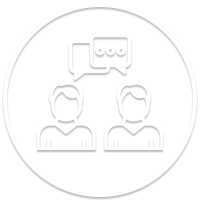 Advice on how to express your thoughts in a friendly manner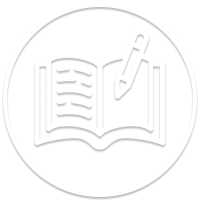 "Homework" objectives to help you implement the things you learn in the office in your personal lives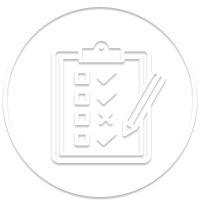 Honest evaluation on how long Kim thinks you and your spouse need counseling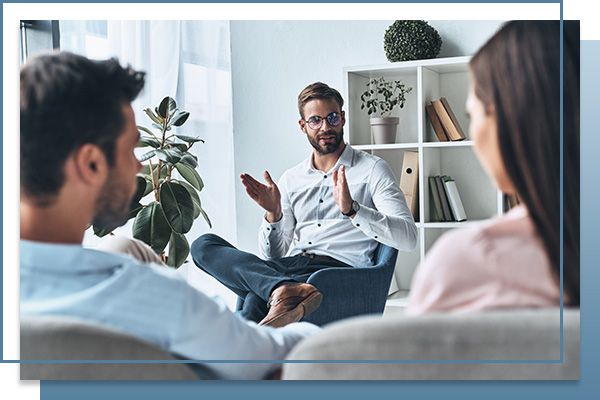 WHAT MARRIAGE COUNSELING CAN DO FOR YOU
Engaged couples and long-term spouses alike often experience many positive effects during and after relationship counseling. While the final result can depend on the individuals involved, it's common to feel stress relief and a greater sense of trust and intimacy with your partner.
The marriage therapy process is all about learning new skills and strategies to overcome current obstacles, including conflict management and negotiation. Long term marriage counseling can result in a happier, healthier relationship and provide a solid foundation to avoid future disputes and even separation or divorce. Through in-person or virtual therapy, couples can establish better relationship patterns, resolve past issues, and improve relationship dynamics. But the goals of marriage counseling vary based on the unique needs and circumstances of each couple.
SCHEDULE YOUR COUNSELING SESSION TODAY
Do you think you would benefit from marriage counseling? Talk to your spouse and schedule your appointment with Kim today! Even if your partner is hesitant, you can still come to sessions by yourself and Kim can help guide you through marriage solutions.
Through in-person office visits and video sessions, Back on Track Counseling can help you learn more about yourself and your spouse. Let our organization help you avoid unfortunate circumstances and live a happier life by talking through and working through different interpersonal conflicts. Contact us with any questions and take the first step today!
SCHEDULE A FREE CONSULTATION
FILL OUT THE FORM BELOW AND KIM WILL BE IN TOUCH SHORTLY OR CALL 970-590-5900 FOR A FREE & FAST PHONE CHAT.
I work hard to make every patient feel comfortable. In this way, my office manner is informal and directive, so we can have a collaborative relationship and work together as partners. Make the change you need and call me today!
One of the only licensed therapists in Northern Colorado who is certified for both family and marriage counseling, my experience and knowledge can open doors to fresh new starts like you could only dream about. Call now!
I understand the hesitations you may face and the questions you have. Is it worth it? Will it work? My short answer is: there's only one way to find out. Call me today and you will see that we can find a brand new start today!