Located at 1-25 & Crossroads Blvd, Loveland, CO, 80538
Evening Sessions and Video Sessions, are available!
INDIVIDUALS | COUPLES | TEENS | FAMILIES | PROFESSIONALS
Nominated #1 Therapist of the Year!
CALL KIM: 970-590-5900
Kimberley K. Harris | LPC, LMFT, ASAAMFT
Chat Now! - Free & Fast Consult.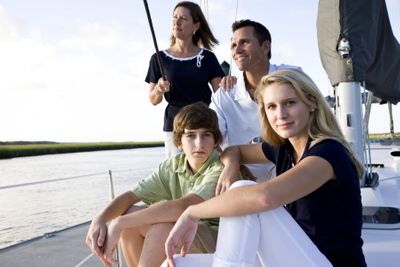 The relationships we have strongly define who we are and how we feel every day, and they can have an impact on everything we do. When your relationships are out of place, everything about your life feels out of place. Whether you are looking to remedy, maintain, or recover from a past hurts, speaking with a certified therapist can help. If you live near Loveland and you're looking for a friendly and professional counselor to help you with teen or family therapy, contact Back on Track Counseling today.
TEEN AND FAMILY COUNSELING IN LOVELAND
People in relationships seek counseling for a number of reasons. From power struggles and communication issues to sexual dissatisfaction and infidelity, speaking to a certified therapist can help. While counseling is recommended as soon as discontent arises, studies show that most couples will not seek therapy until they have been unhappy for an average of six years. However, the more time that passes, the more difficult it may be to repair the relationship. In some cases, a couple that has decided to separate may pursue therapy in order to end the relationship on an amicable and respectful note.
Whatever your reasons for seeking teen and family therapy may be, Back on Track Counseling is here to help. As a certified mental health and relationship counselor, Kim is happy to work with you and your family in the comfort of your home or in her Loveland office.
Common Issues For Families
Communications Skills
Adolescent Development
Parenting
Family Relationships
Time Bankruptcy
Co-Parenting
School Issues
Community Integration
Blended Families
SCHEDULE A FREE CONSULTATION
FILL OUT THE FORM BELOW AND KIM WILL BE IN TOUCH SHORTLY OR CALL 970-590-5900 FOR A FREE & FAST PHONE CHAT.
I work hard to make every patient feel comfortable. In this way, my office manner is informal and directive, so we can have a collaborative relationship and work together as partners. Make the change you need and call me today!
One of the only licensed therapists in Northern Colorado who is certified for both family and marriage counseling, my experience and knowledge can open doors to fresh new starts like you could only dream about. Call now!
I understand the hesitations you may face and the questions you have. Is it worth it? Will it work? My short answer is: there's only one way to find out. Call me today and you will see that we can find a brand new start today!